California has always been a great state to live in, but it can also be really expensive! The cost of living is high, and many people have trouble staying current on their credit cards and other bills. To make ends meet, some residents will turn to cash advances and personal loans, but those can be tough to qualify for, and most banks and credit unions require excellent credit. One funding option that's become more popular over the past decade is a secured title loan. With car title loans, you tap into the equity you have in a vehicle. That collateral is used to secure your funding amount, which can reach $10,000 or more!
Car Title Loans In California – What You Need To Know
For anyone looking for California title loans, there are a few things to know. First, there is no limit on the maximum lending amount, but interest restrictions make it tough for lenders to offer high amounts. Most licensed equity lending companies in CA have interest rate caps of 36%, and because of that, it's difficult for lenders to make money on most lending offers. Even with interest rates in the '30s, a finance company is taking on quite a bit of risk, and their underwriting standards make it difficult for the vast majority of applicants to get approved. That's not to say you can't qualify, but it will require more paperwork and a higher credit score than what's expected in other states.
Underwriting Requirements For Auto Title Loans In California
The underwriting standards for auto title loans in California are some of the toughest in the nation. The interest rate caps and the soft minimum loan amounts of $2,500 mean it will take longer to underwrite and approve your application. To qualify, you'll need to provide proof of employment or income, a government-issued ID, and a vehicle title that's in your name.
You should provide a car title that's lien free, which means there can't be any existing loans against the value of your car. The bottom line you need to own the vehicle outright and there can't be any co-signers or lienholders attached to the car's pink slip. Other requirements for online title loans in San Diego or San Francisco can include proof that your vehicle is registered in the state with proof that you currently have full insurance coverage. You may also need to show references from family members or friends and document recent loan defaults or payment lapses. Even with all these requirements for title loans, the underwriting process can take as little as 24 hours and you could have cash in hand to use however you want!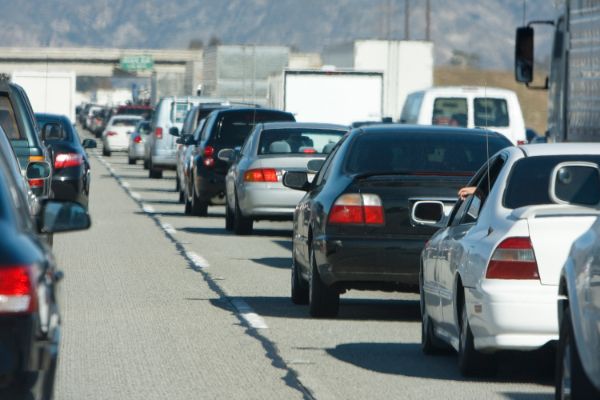 Credit Needed For Online Title Loans In California
It's mostly true that you don't need excellent credit to be approved with Hyperlend. Unlike personal unsecured loans from a bank, these loan offers are secured and your car serves as collateral for the loan amount. That collateral is more important than your recent credit history, but you will still need to meet some standard credit requirements. For lenders in California, the minimum is usually a FICO score of 550, but some finance companies have set their sights a bit higher. A few title loan companies in Irvine and Riverside, CA require that applicants have a FICO score of 600 or higher and 6 months of work or employment information. If your application is approved with a lower credit score then you're likely to get a lower approval amount with higher interest rates as well.
Amounts And Interest For Car Title Loans In California
The maximum loan amount in California is not capped, but the average lending offer is between $2,500 and $5,000. The interest rates for secured loans in CA are set at 36% APR or lower, and that's including all fees and finance charges. Most companies will also charge additional fees for things like processing, document preparation, and lien recording. When you get your estimated loan amount, it will include all those fees along with the interest rate and repayment term length so there are no surprises down the road!
Be sure to take time and review your lending contract to make sure there are no unexpected expenses or hidden fees that were not explained upfront. Confirm with any company that you'll be able to keep driving your vehicle while the monthly payments are made and ask your lender if they charge a pre-payment penalty for early loan payoffs. Most companies will let you pay off the full loan amount early and there should be no penalty if you choose to do this at any time during the lending term.
Financing Terms And Repayment Schedules For Title Loans Near Me In California
All title loans in California have a repayment term that is negotiable and agreed upon between the applicant and the lender. While there is no maximum or minimum repayment term, the average car title loan is written for between 12 and 36 months. The lender will create a monthly payment schedule based on the total loan amount, interest rate, and repayment term.
Once you sign the loan contract, those payments are due each month on the same day until the full balance plus interest has been paid in full. Missing a title loan payment can result in your vehicle being repossessed by the title lender, so work to have the funds available or set up automatic payments to avoid any late fees or issues with collections. Don't hesitate to contact your lender's customer service department if you feel there's a chance you could default on the monthly payments. Any licensed finance lender in CA will negotiate with you or set up a repayment plan versus dealing with the stress and hassle of vehicle repossession.
If You Can't Repay Your Title Loan In California
What happens if you take out a title loan in Los Angeles and can't repay the balance? Well, it's not good! First, you'll face late fees and penalties if you're more than a few days behind on the payments. The lender may also contact a licensed collections agency in CA to help recoup the funds. The biggest issue is that your lender will most likely repossess your vehicle if you default on the loan.
In California, the title loan provider must give you at least 30 days' notice before they can legally repo your car. They are required by law to notify you in writing that they intend to reclaim the vehicle and must give you time to bring the payments current. If, after those 30 days you're still unable to repay the full loan amount, then the lender can proceed with having your car towed and sold at auction.
If this happens, you'll be left without a vehicle and will still owe any remaining balance. Because of those repercussions, you should only borrow an amount that you need. If you have good credit, look into other lending opportunities in CA that don't use your vehicle's equity as collateral for a loan.
How To Get Started And Apply Today For California Title Loans Near Me
Are you ready to see how much cash you can get for your vehicle's equity? Assuming you understand how these loans work and what the requirements are, we can help you get started on the application process.
You can use an online lending calculator to see how much money you could qualify for and based on that get an estimate for your title loan payments and terms. Then, simply fill out the short online form to get pre-approved for a title loan in California! Hyperlend works with customers all throughout the state and we know what it takes to get your application approved and funded within that same day!