The entire process of applying for a car title loan can be completed in between 15 and 30 minutes. But it can take anywhere from a day to a week to actually get your money when you put a vehicle up as collateral. It often depends on how fast you can do your part and the underwriting of the company you're working with. Some companies will need extra information from your employer or recent vehicle history.
Most lenders that provide instant car title loans will still need to do a vehicle inspection.  It's hard to get a consensus from title loan companies across the country. But we hear that most are still doing a full vehicle inspection. In states that don't have travel or business restrictions, these inspections are still done in person. In other states like California and Illinois, the inspection is done over live video and you may need to show a full video view of your car.
How Long Does It Take To Get A Title Loan
As long as you own a car outright, your auto title loan is already halfway done. The moment you present your vehicle to the lender either in person or through a photograph, they will assess it to estimate its worth. If you go to a title loan lender near you, they will compare your car's value to other local comps. Some online services will still check for comps for similar vehicles.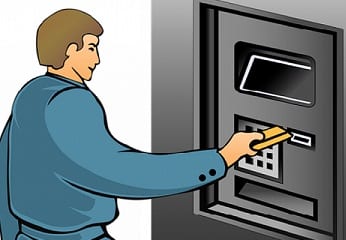 Others will get the value from a vehicle value guide or any type of valuation provider. The financial worth of your car will directly determine how much money you can qualify for the loan. The rest of the process is often easy in most times when we're not dealing with an active pandemic. As things stand now you can expect a longer wait time to get cash. But if you're patient you can still pawn a vehicle and hope to get your funds within one or two business days.
You may also consider a mortgage refinance or cash out which is measured in weeks or months to get available cash. A few days to complete a title loan from start to finish is still good when you factor in the amount of time it takes to process an application and inspect a qualified vehicle.
Can I Get Same Day Cash With A Title Loan
In most cases, title loan companies are popular for their same-day approval services. Which means you can get your money in as little as a single business day. It all comes down to how fast you are able to contact the lender and get the process started. These are emergency loans, and it does not make sense to keep borrowers waiting for their money longer than necessary. Emergency means right this instant, not tomorrow. Borrowers often ask us, how do I physically collect my money after using a pink slip as collateral? That's one thing people don't think about until they get to the end of the process when applying for a title loan online.
Most lenders that fund title loans have different options available for those who are stuck at home or have limited banking options. After you have handed over your car title and the loan is approved, your online lender will hand over the money either in cash or wire it to your bank. You can also request it to be sent as a wire transfer through Western Union or Moneygram. Another option is to have it sent straight to your bank account through ACH. Some people will ask for a bank wire, but that can take days and you will often see a service fee.
The process to apply for an online title loan is short and simple and it can take less than a day if you have everything ready to go. All you have to do is visit a store of your choice in your local area or get in touch with an online lender. As mentioned above, it's not as easy as it used to be to apply for instant title loans. We can't stress that enough. It's now more difficult to show all the documents listed above to your lender and qualify for a title loan with no proof of income. Most companies, either online or offline, offer assistance to guide you through every step of the way.
The first step to getting cash is to apply and get a vehicle appraisal. A quick truck or car appraisal will be conducted in order to determine the amount of loan you can qualify for.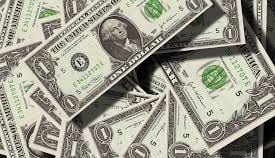 Some lenders may even ask borrowers to buy a roadside service plan or give them an extra set of keys as security in the case of a default. If the application is accepted and approved, borrowers will have to surrender the title of the vehicle as collateral. Some people will have a problem with that as it means the lender can repossess the car if the title loan falls into default status.
Once the borrower signs and agrees to the company's agreement, they are now bound to repay the loan amount, with the possibility of paying off the full amount early. All that is true, and it's important to make monthly loan payments on time. But consider that a few years ago most online title loan companies would often ask for the pink slip and car itself as collateral for the loan! That means you were actually pawning the car itself for cash. You would have no way to get to work or get around in your day-to-day life and that's why this type of funding didn't last very long!
How To Speed Up The Process Of Getting Cash With A Car Title Loan
As of 2021, most reputable title lenders will be fine with using the pink slip as collateral. Through this appraisal value, borrowers can obtain the loan they need while also drive their car as before. The lien on the vehicle will be released once the entire loan has been repaid. One thing to note, be sure to speak with your lender about their current coronavirus protocol and lending terms before wasting time applying for an online title loan. Many lenders have clearly spelled out the protocol on how to handle applications and underwriting in the current environment. Ask them what to expect during the process and if anything has changed on their end when you factor in the current state restrictions. Also, see if there are any delays that could affect the amount of time it takes to get your cash!