Hyperlend can get you the cash you need for any type of emergency expense. Take advantage of our various loan offers and find something that fits your budget and solves your financial issues. Hyperlend is a longtime provider of short term loans (both online and in-person), and we will work with you to get approved in less than one business day.
Most applicants are searching for a specific loan offer, yet it turns out that another option may be better suited for their specific situation. Take as an example someone who needs to borrow $200 to pay for an electric bill. Should they really seek out a car title loan for such a small amount? Or someone who needs a thousand dollars to pay for an emergency medical expense. Does it make sense for them to turn to a cash advance or payday loan that will often max out at a few hundred dollars? That's where Hyperlend Title Loans comes in. We're able to offer a multitude of financial products, and we're confident you'll find something that works for you.
Payday Loans
– Hyperlend gives you access to a payday loan in select states. With a short term advance, you're able to borrow a small amount of money and pay it back in a period of weeks. Payday loans come with high interest rates and it's important to pay off the entire amount when it comes due. That way you're able to extend interest and avoid rolling over the loan amount. Most consumers turn to a payday loan when they come across unexpected expenses. It ultimately depends on of the state where you live, but most visitors can borrow between $100 and $800 to pay for unplanned bills or financial emergencies. The interest rate on a payday loan is high and difficult to pay down. But on the flip side the qualifications required are lower than what you see with traditional loans. You can often be approved for funding with bad credit and lenders will likely look past your current financial situation. Qualified borrowers can apply for an advance by filling out our online application, speaking to us over the phone or meeting with us in person at any of our regional offices.
Installment Loans
– Hyper offers an installment loan product that features high loan amounts with flexible payoff options that can be extended for months or even years. With an installment loan, you're able to borrow a larger amount of money than what you can expect with a payday loan. The interest rate will be lower as the credit requirements are more stringent.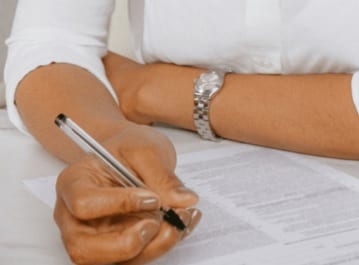 An underwriter wants to confirm you can pay off the full loan amount. As such they will verify lending history and ability to make payments. This is an unsecured loan and the only collateral you bring to the table is your future credit report. As with other loan offers the amount you borrow will depend on your state. In some states you'll have the opportunity to take out up to $6,000. Payments are made monthly or every other week and you can pay off the amount in full at anytime with no concern for a prepayment penalty. We offer installment loans and personal loans in select states. Submit an application online, or we'll gladly meet with you to discuss the loan offers available in your state.
Title Loans
– When you take out a car title loan you're using the equity in your vehicle as collateral. Unlike most personal loan offers a Hyperlend Car Title Loan is not an unsecured loan and you will need a paid off vehicle with sufficient equity available. In contrast to the other loan options here you can typically borrow larger amounts of money with a car title loan. Some states have limits on the amount you can borrow but the maximum can approach $50,000 if there's enough equity available. Bad credit is often not going to be an issue when you submit a title loan application. Since you're handing over the vehicle's pink slip you need to be sure to only borrow what you absolutely need. Most car title loans are approved in less than one business day and you can pick up your cash in person or have it wired to your bank account. The best thing about an online title loan is that you can keep driving your vehicle while you make the loan payments! There used to be situations where you had to hand over the vehicle as collateral for the loan. But that's no longer the case in nearly every state and you should think long and hard if your lender is requiring that to move forward. About half the states currently allow car title loans. Some locations like Alabama will permit title pawns and others like Arizona allow what's called a registration loan. These offers are very similar to a title loan but it's important to know what you're getting into before you hand over the vehicle title.
Keep in mind, not all loans are available in each specific state. Some states will allow vehicle title loans, but don't allow payday loans. With other states you may be able to take out an installment loan but not a cash advance. In other situations you may be limited in what you can borrow or the amount of time you have to pay back a loan. California for example limits payday loans at $255. Other states like Texas and Ohio allow certain types of short term loans but the limits are always changing. Compare that to Colorado and New York who outright ban online title loans and cash advances! It all depends on what your state allows and that's why you need to stay on top of the regulations and restrictions for all 50 states.