Mesa is one of the largest cities in Arizona and anyone with equity in their car or truck can qualify for a fast approval title loan with funding in less than one day! Here at Hyperlend, we have can provide access to the best terms and interest rates in Mesa, AZ and our customer service is unmatched. Read on to find out what you need to qualify and how we can get you approved for financing in less than 24 hours!
The Best Auto Title Loans In Mesa, AZ!
At Hyperlend, we offer the best rates on car title loans in all of Arizona! No other lender can compete with us when it comes to getting you the cash you need as quickly as possible. Our friendly staff is standing by to help you through every step of the process, from application to payoff. Bring us your vehicle and we'll give you a free estimate right away! The best part is, it's easier than you think to get started with an online application.
You have multiple ways to apply for title loan with Hyperlend if you live in Mesa. The first option is to submit your information through our website. You can fill out the online application and submit it to us for review. Once your information is submitted, we will get in touch with you within 24 hours to discuss your loan options and provide an estimate of what you can qualify for. In some cases, we can have your funds available on the same day as your application!
If you prefer not to do everything online, there are several ways to apply in-person at location in Mesa and of course you can always meet with a title loan lender in Phoenix that works with clients all over Maricopa County. Simply stop by either location and speak with a representative who will be happy to help walk you through the process. We want nothing more than for every customer who walks through our doors to feel confident that they're getting the best possible deal from our company. If you need to get cash quickly, we can help! Get started with a title loan from Hyperlend today and see how much money you could have on the same day you apply!
Loan Requirements For Auto Title Loans In Mesa
You must meet the following requirements to qualify for a title loan in Mesa, AZ You need to be at least 18 years of age with a vehicle that is free and clear (no liens). You must have valid identification and show proof of income. You must live in Arizona and reside within Maricopa County. The car or truck you wish to use as collateral for your loan must be registered and insured under your name for no less than six months prior to applying for a Hyperlend Auto Title Loan . Your monthly gross income should not be less than $1,600 per month after taxes are taken out. Your car cannot be older than 1996 unless it is an SUV / truck over one ton capacity. We must note, these are the major requirements for an auto title loan in Mesa and there are some other documents you may need to submit that aren't listed here.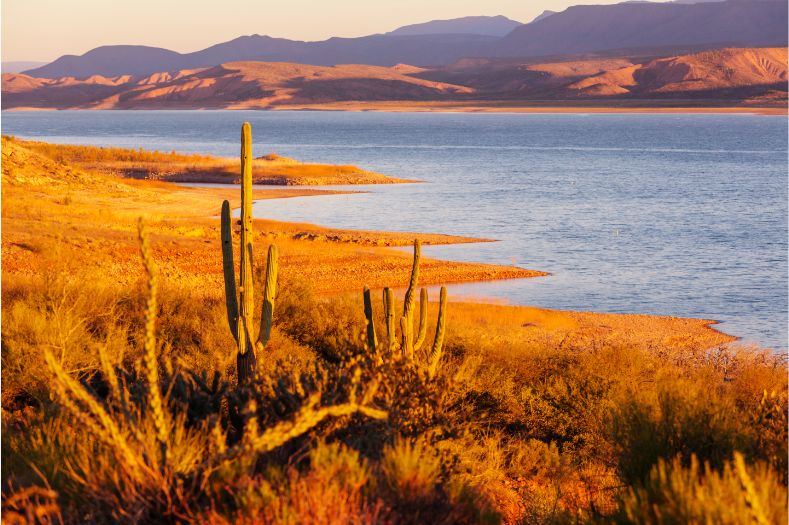 Bad Credit With An Instant Title Loan In Mesa, AZ
We understand that sometimes life happens and it can be difficult to make payments on time. If you're searching for a way to get the cash you need quickly, Hyperlend can provide fast approval title loans in Mesa Arizona even with bad credit! In fact, most of our clients are those who have had trouble making payments in the past because they found themselves short on funds at some point or another. Our job is to help people in these situations get access to their cars again by getting them a car title loan so they don't lose their collateral. We are proud of the fact that we have helped thousands of people overcome debt and find financial freedom as soon as possible.
If you live in anywhere within Mesa and have a poor FICO score, you may be able to borrow using the equity in your vehicle. We know many lenders won't work with people who have bad credit in Arizona, but we have always had an open door policy for applicants who need assistance. If you're thinking about applying for a car title loan and you don't think it will be approved because of your credit history, don't worry! We do not base our decisions on clients' FICO scores – rather we focus on what their current financial situation is so that can pay off the loan as quickly as possible. To learn more about how car title loans in AZ could help you regain control of your finances, give one of our friendly representatives a call today at 800-971-3022.
Vehicle Title Loan Refinancing And Buyouts In Mesa, AZ
If you have an existing registration car title loan, Hyperlend can help! We offer the best auto title loan refinancing in Mesa and will be able to get you a lower interest rate and more money than other lenders. Because we are a direct funding company, we don't work with any middlemen or brokers. This means that when our clients come back to us for their continued business, they can count on getting better rates and terms than they did previously. To learn more about what makes us different or how much equity your vehicle has, speak with one of our representatives today!
Why Choose Us For Auto Title Loans In Mesa, AZ
Hyperlend works with borrowers in Mesa and our customer service representatives know all about the constant regulatory changes within the state. Because of that, you should choose to work with a company that understands the lending laws in Arizona. Also, unlike other auto title loan companies, we are never pushy about taking out a loan with someone. We want to make sure you get the best deal possible so that your car doesn't end up on auction because of an unaffordable payment plan.
If you live in or around Mesa and would like to learn more about how our services work, please feel free to call us at 800-971-3022! We have friendly agents standing by who can help point you in the right direction. You may also apply for a registration loan or car title loan online, or stop into one of our many convenient locations today! Our goal is to get people in Dobson Ranch and other parts of the city the money they need – fast! Don't delay any longer – start applying now and see just how easy it is to get cash for your vehicle's collateral!