Tempe is one of the larger cities in Arizona, and as we've seen over the past few years, it's getting harder to get back on a strict financial budget. The cost of living in Arizona is higher than ever and there's lots of competition for jobs in the area. So if you're struggling to make ends meet and you need money fast, a car title loan might be just what you've been looking for.
Getting a car title loan in Tempe is easy when you work with a reputable company like Hyperlend. We offer competitive rates and flexible terms on all of our loans, so if you have bad credit or no credit at all, we can help! You might wonder how these loans even work – it's simple. After filling out some basic information about yourself and your vehicle online or over the phone, we'll get in touch with you to go over your options and help set up an appointment to complete your application.
How To Apply For A Title Loan In Tempe, AZ, With Hyperlend
Step 1: Go to www.hyperlend.net, enter your information and tell us about yourself. We'll need basic details such as name, address, phone number, social security number, income information, and an estimate of the value of your vehicle.
Step 2: Once you're approved for a title loan in Tempe AZ, with Hyperlend, we'll reach out to let you the full details of your estimate and what you need to start the underwriting process. The entire amount of time to process an application depends on how soon the appraisal can be scheduled and how quickly you return your information.
Step 3: After we get all of your documentation, we'll help you set up an appointment with a local inspector to come out to verify that all of the information about your vehicle is correct and give you a final estimate for the loan amount. Please bring along any additional documentation that might make it easier for us to approve or decline your application, such as recent pay stubs or tax returns. Once everything has been reviewed and approved, you'll receive the money in no time!
With Hyperlend, getting a registration loan or title loan in Tempe, AZ is quicker than ever! Simply go online and fill out our quick application anytime day or night to get started today. After that, we'll contact you to finish underwriting the application so you can get your cash!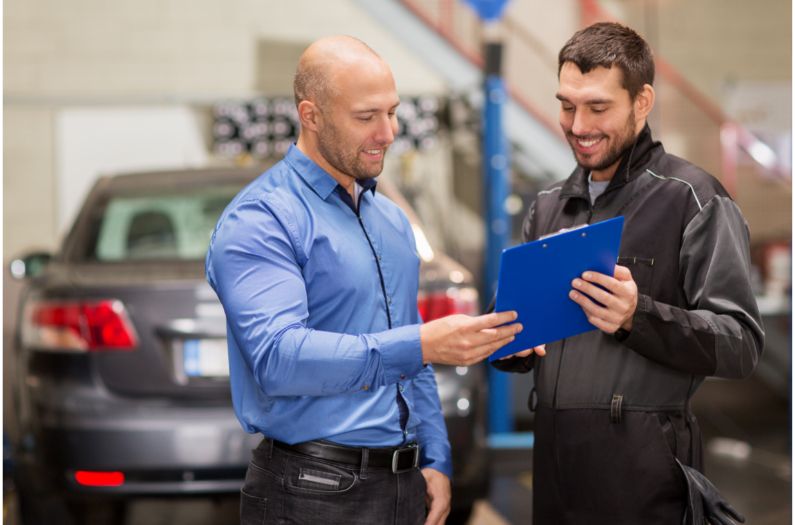 Bad Credit Title Loans In Tempe – How Do They Work
Many people might think that getting a bad credit title loan in Tempe or anywhere else is impossible, but the fact of the matter is that it's quite simple. As long as you have a vehicle with no active liens on it and you meet certain other criteria (age, employment status, etc.), then there's no reason why you can't get your hands on some much-needed cash quickly. However, for us to help verify statistics about your vehicle and how much we can lend to you, we'll need to schedule an appointment with one of our licensed inspectors so they can appraise your car.
This means looking at everything from the condition of your car to the mileage on the vehicle. Some cars can qualify with over 100k miles, while other older cars will have limited values even with low miles. Either way, you rest assured that a bad credit history won't lead to a loan default. Most candidates who have missed a credit card payment in the past should not even worry about it. Getting a bad credit title loan in Tempe is not the issue. It's just the current lending climate that makes it hard for customers to get a good deal on fair interest or even qualify for any type of short term cash advance.
The most important thing to consider with Arizona title loans is whether you can afford to make all of your monthly payments on time and as agreed. If you default on a payment, it could harm your credit score and cause you other issues down the road with getting more money from a different lender. So, when looking at online car title loans in Tempe, AZ, make sure the amount they are giving you is something that you can finish without having to struggle too much.
Apply Online Or With A Direct Equity Lender In Tempe
Are you trying to decide how to apply? Some people prefer to go through their local lender and get pre-approved before using a direct equity lender in Tempe. Others like to jump right into the application process online with us. In either case, we do not require an up-front fee or down payment because we can just check your credit score if you want to find out how much money you could qualify for by using our simple form that is backed within seconds of submission. We also don't charge any application fees like some other companies but only do business based on a small percentage of what you can borrow since most people will take out $5k-$10k at most.
Title and registration loan providers such as Hyperlend tend to be more lenient about poor credit history when it comes to car title loans and you may have a better chance of being approved by meeting with an in person lender here in Maricopa County. You can generally get your vehicle inspected and get your cash within a few hours and then make a payment the following week. The application process is quick and easy, and we can usually have our clients approved within a few minutes of speaking to them on live chat or by phone, so it's time well spent for most people who need immediate cash infusions as quickly as possible.
Benefits Of A Hyperlend Title Loan In Tempe, AZ
Hyperlend does several things to ensure that you end up with the best possible deal for your car title loan in Tempe. We:
– Give you a personalized quote within 90 seconds of when you apply online or on the phone. Compare this time frame to what's typical with unsecured lenders that can take days or weeks to get you an initial lending estimate.
– Don't charge any application fees or origination costs and only take out a small percentage of what we lend you if accepted, based on the total amount you're able to get approved for (which means there's no risk involved at all). Even if you're not approved for a loan in Tempe, you can still apply at another time with no hits to your credit score.
– Are available 24/7 and can have an inspector come out to your home within 24 hours to inspect your vehicle. That means we can offer top dollar amounts based on their value in as little as 30 minutes after the paperwork is signed!
Drawbacks With Tempe Title Loans
Hyperlend is proud to offer auto title loans online in Tempe, but these loans still have some risks. By far the largest downfall of a title loan is the enormous interest rates. Some companies in AZ are known to charge up to 400% interest. However, some of ther larger national lenders in the Phoenix area ar around 100-128%, so it's much lower than some of the competition and you have more time to pay back what you borrow from us.
Another issue with auto title loans in AZ is the potential for repossession of your vehicle if you can't make payments on time or fail to pay at all. But, due to our rapid approval process, we'll be able to know before accepting any sort of contract whether or not it's worth lending money out based on the amount that a borrower applied for and their background loan history.
Apply Today To Get A Car Collateral Loan In Tempe, Arizona
Remember, if you're looking for a quick cash infusion without going through lots of hassles, then an online title may be a good fit. Call Hyperlend at 1-800-971-3022 to see your car's title loan value and find out how much cash you can get in Tempe!