Hyperlend is a leading provider of car title loans throughout the country. You can apply online, in person, or over the phone and be presented with a lending decision in less than 1 hour. We strive to put our customers first and give them the satisfaction and customer service they deserve. We want to provide the best rates and payoff terms for our customers.
The employees of Hyperlend value the relationship with all their customers, current and past. Even if we can't help you with an auto title loan, we'll gladly answer any questions and point you in the right direction if we feel another financial product is the best option for you!
Our Lending Mission & Company Core Values
Applying for car title loans with our company is easy. To qualify, you'll need a vehicle that's paid off. This means you can't have any outstanding liens or other debt obligations attached to the title. Most borrowers can qualify with a newer model vehicle that has low mileage. Sometimes, you may need to provide qualifying paperwork to the underwriting department.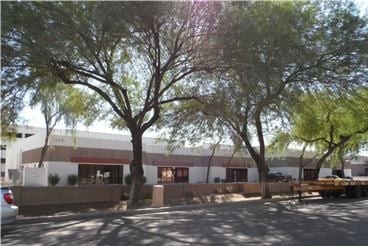 This can include employment verification information such as your most recent pay stub and job salary history. Besides those requirements, where we check your vehicle history and employment timeframe you likely won't need to submit much more information.
Unlike other types of short-term loans, a car title loan uses the equity in your vehicle as collateral. That means a lender will often overlook your bad credit and past payment history which will often disqualify you from personal loans. You can expect an approval notification within a few hours of your information being sent to the underwriting department. Now, you're waiting to hear how much you've been approved for and when you can expect to pick up your cash!
The Services We Provide
In addition to car title loans, we provide services where you can qualify for a payday loan or more traditional personal loans. By doing this you have more options presented to you besides a typical title loan. While a vehicle equity loan is often a great way to get emergency cash, it's not always for everyone. You want to work with a company that has your best interests in mind and gives you multiple options. We don't directly provide personal loans in all states and you need to be aware of title loan lending regulations in each state.
Hyperlend's Commitment To Our Customers
With any secured loan offers, it's best to do your research and make an informed decision on the company you will work with. Hyperlend is committed to getting you the money you need quickly. At the same time, we want to provide a safe and friendly environment for our customers. That means you should feel comfortable using our website, speaking with us over the phone, or meeting with us in person at any of our California locations. Please contact us if you have any questions or comments about our services and offers!