Hyperlend Title Loan Lending Locations
We have a handful of lending locations nationwide to serve you. It doesn't matter if you're looking to drop off a title loan application or need help with a financial question. Our friendly customer service agents will gladly help you with all your financing needs. Unlike most direct lenders, we don't offer check cashing or tax prep services at any of our locations. That means we're dedicated to helping you with anything related to a car title loan. You will typically find a knowledgeable associate to help you with your questions while walking you through the basic title loan requirements.
At Hyperlend, we're always looking to grow and expand our business. We have offices in Los Angeles, CA, Ohio, and Texas. We've recently expanded coverage into Cincinnati, Cleveland, and Dayton, with more on the way through the United States. Stay tuned for updates on future expansion.
Hyperlend Has Title Loan Offices Near You Throughout The Country
While we mainly specialize in car title loans, we also offer access to various short term loan products like payday loans and personal loans. We may not fund these loans directly, but you can rest assured that our customer service reps know all aspects of the qualifying and underwriting process.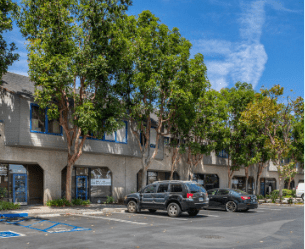 Our unsecured loan offers will vary by location, so it's best to meet with us in person or speak to someone over the phone to get exact details about a title loan from Hyperlend.
We don't have hundreds of offices throughout the country like many of the larger title loan companies, but that doesn't mean we can't work with you. Eligible borrowers can use our online platform to apply for a loan, and most of the underwriting and document processing can be done remotely. As soon as the loan is underwritten and approved, we can dispatch a friendly customer service agent to your office or residence to wrap up the vehicle inspection and get you the cash you need!
Cash From Local Title Loan Places Near Me
Some personal loan products will require good credit, and you may need to send in information to verify your employment and credit history. Of course, an auto title loan won't require a good credit score, and most title loan places can get you approved without a lengthy credit check.
Many lending offices are equipped for vehicle inspections and other back-end processing. This can include document signing and final paperwork processing.
Instant Car Title Loans Near Me – Meet With Us At The Nearest Lending Location
In most situations, you can get started entirely online with HyperLend. That means you will detail the vehicle information and how much cash you want. The underwriting and processing can be completed in a few minutes, and then you will finalize everything at a local title loan place in your neighborhood. The last step takes less than an hour and involves inspecting the vehicle and finalizing the loan contract and other title documents. Getting cash from any car title loan place near you shouldn't take more than an hour!
 
Hyperlend is open and ready to serve you online, and we can often complete the entire application process in a touchless environment. In cases where you've completed the application and have been conditionally approved, you'll usually still need to pass a vehicle inspection. Our signing agents will work with you to set up a mutually agreed-upon time and location to verify vehicle information and sign the final documents.