When you need to borrow money, but don't own your vehicle free and clear, a registration loan with no required credit check can be the answer. You can use your car's registration as collateral for that loan and the best part is you can keep driving your car during the duration of the loan.
What Are The Benefits Of A Registration Loan
Using your vehicle's DMV paperwork as collateral for a registration loan makes them much better than other secured loans like a car title loan.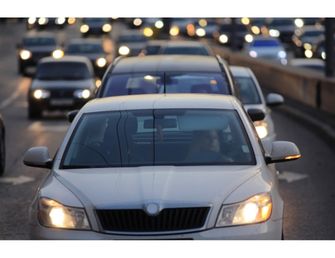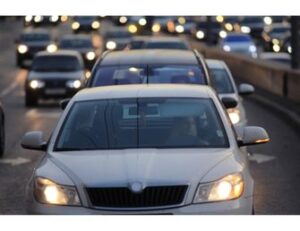 If you're needing to borrow money and already have a car loan, you might be tempted to take out another car loan on the same vehicle instead of using registration as collateral. However, even with bad credit, it's possible to get registration loans online without having any equity in the vehicle. The amount you can borrow depends on how much the vehicle is worth, not what you owed on it.
Since registration loans are unsecured, your credit will play no role in whether or not they approve you . However, any loan that's unsecured will carry higher fees and interest rates, most people will want their next quote to be as low as possible. Before getting financing online with your vehicle registration or car title, it's best to check to decide if this is an ideal course of action. It may turn out that you need more cash with an auto title loan or something that uses the car's full equity.
Registration Loans Online Versus Online Title Loans
Online Registration loans tend to be easier to get even versus a 24 hour title loan! This is because loans with your DMV documents are unsecured which is why registration loans online are an option if you have bad credit. If you need to go with a registration loan, it's important that you know what interest rates will be charged. This is because these loans tend to not only cost more than other types of loans, but the rate itself can vary widely between lenders.
Another factor to consider with a registration loan is if you can borrow enough money. When you use a vehicle as collateral versus the car's pink slip there's not enough equity to fund a large loan amount. Typically we see these types of loans in Arizona for around $1,000. This amount is not as high as you can expect when you use a newer call for an online title loan, but it's still more than we see for title loans with a salvaged title.
Online Registration Loans in AZ
Registration loans are quite popular in Arizona. They've been around for about a decade now and we're seeing more people apply for this form of funding in Arizona than ever before. This is because registration loans have been getting more exposure recently which has led to a rise in secured lending companies. Another factor is that they're easier to qualify for. Many borrowers can track down a copy of their vehicle documents, but getting the actual pink slip to a paid off vehicle can be difficult.
What Else Do I Need To Know About Registration Loans Online
Registration loans with no credit check typically range from $1,000 – $2,000 with most people opting for registration loans of about $1,500. Loans in Arizona can be as high as $10,000 but this is rare. To get an AZ registration loan all you'll need is your vehicle make and model number along with the mileage and your driver's license. You will also need to show your lender that you're reliable and able to make monthly payments. Because of that, you may need to show proof of employment or monthly income to qualify for more money with title loans online.
Can I Get A Registration Loan Online With No Credit Check
Yes, most registration loans in AZ are offered with no credit check. These online loans are unsecured and you don't need to go through a normal bank or lender credit check like you would with a personal loan. Unsecured loans are best for borrowers who have bad credit or no credit. This type of loan can give you the cash you need without having to worry about your credit being affected in a negative way. No one wants to get turned down for a registration loan only to find out that their credit score has dropped considerably because of it.
Registration Loans With No Credit Check Versus Cash Advances
You'll want to consider registration loans versus cash advances if you're needing money within the next few days and your only other option is a cash advance on your credit card, which might have higher fees associated with them. However, registration loans tend to be much larger than most cash advances so this makes comparing the two difficult. The finance rate or APR will of course be much higher but that may be offset by the amount you can borrow.
Whichever choice you make, Hyperlend is here to make it easy to apply for a registration loan in Arizona or any other type of secured loan. Contact us today or fill out an online application and we'll do all we can to get your title loan funded!