As a Nevada resident, you have multiple choices if you need fast cash. You can always consider a personal loan or cash advance, but these lending options will often require good credit and you can only borrow a few hundred dollars. Some companies in NV offer installment loans, but again, the credit requirements are intense and it can take days to qualify.
That brings us to car title loans online which have become a popular way to get cash in Nevada over the past few years. As car values have increased in the state, more people are discovering they can use the equity in the vehicle as collateral for a high dollar loan. You don't need a high credit score to be approved for title loans in Nevada, and many lenders can underwrite and fund the loan in less than 24 hours!
How Online Title Loans Work In Nevada
Online title loans use your car's title as security for the loan. These loans are possible for cars, motorcycles, and all types of commercial trucks.
You must own the car you plan to use as collateral and the car has to be paid off. As long as the car's title is free and clear you should have no trouble qualifying for a loan of at least $1,000.
Requirements for Nevada title loans
-Steady Income: Lenders want to see that you can repay the debt so they'll ask for proof of employment, disability benefits, or other types of income showing enough cash coming in monthly.
-Proof of residency: A recent utility bill with a physical address in your name can be used. Even though some applicants can be approved for title loans in NV if they live out of state, you still need to show where you currently live.
– Insurance: Your vehicle must be covered by auto insurance in Nevada. The insurance policy must offer full replacement coverage if the car is stolen or damaged.
These requirements may differ depending on the title pawning company you choose, but they should give you a general idea of the documents you need. Now let's look at how the process works and the steps to get approved with Hyperlend!
Auto Title Loans In Nevada – The Process Explained
Step 1: Find a reputable title loan lender in Nevada. Use a site like Hyperlend to compare offers from different companies in Las Vegas! Don't settle on one quote from any specific lender when you can get multiple repayment estimates.
Step 2: Gather the required documents and complete Hyperlend online application, or call 1-800-971-3022.
The entire process with Hyperlend can often be completed in less than 24 hours so you can have cash in hand very quickly!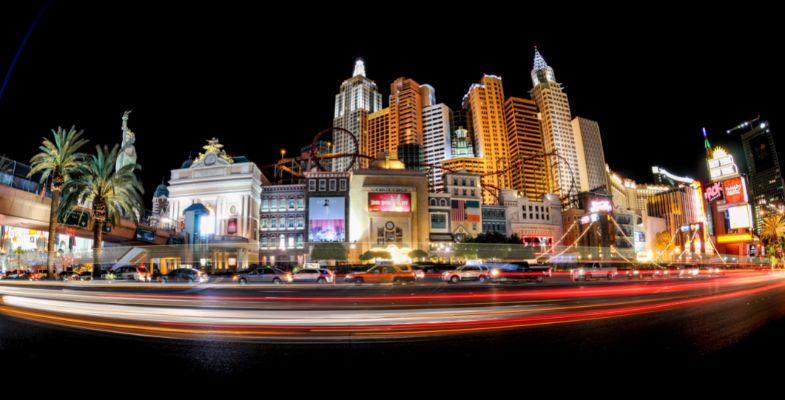 Why Choose Auto Title Loans In Las Vegas, NV
There are several reasons why people in Las Vegas, NV, prefer auto title loans over other short term loans. First, secured title loans offer much higher borrowing than unsecured loans like payday advance loans. This is because the value of your car is used to secure the loan, so lenders are more willing to offer more significant sums of money.
Unlike other short term loans, your lender may report your payments to the different credit bureaus. So while you may have poor credit when first applying for an online loan in Nevada, you could see a gradual improvement with your FICO score with on-time payments!
Car Title Loans Near Me In Nevada – Apply With Hyperlend
Are you ready to get started and apply for a Hyperlend Title Loan? Call 800-971-3022 or apply online.
We're always ready to answer questions and guide you through the process of getting a guaranteed approval title loan near me in Las Vegas, Nevada!