Arizona Title Loans – How They Work
When you need quick cash, online title loans effectively leverage the equity in your vehicle. Borrow 15k or more with a title loan in AZ, and there are often no credit requirements! Here's a quick borrower guide to help you compare and evaluate Arizona's different equity lending firms. We'll cover the state requirements for loan amounts and terms and touch on the main factors to look for in a licensed lender in Phoenix. Hyperlend is dedicated to helping consumers better understand what they need to qualify with a company in AZ that offers either title loans or registration loans.
Title Loan Lending Regulations In Arizona
Interest rates and expected financing terms are the most important when comparing title loan companies. Because of these high rates and other fees, you should only borrow what you need. Also, read your loan contract and payment terms to see if you missed other provisions or lending rules.
How To Qualify For Online Title Loans In AZ
To qualify for a title loan in Arizona, you'll need to have a pink slip that's not only in your name but also currently in your possession. The car or truck has to be paid off and you can't have any other lienholders listed on the title. Some finance lenders may request proof of active vehicle registration forms with documents showing evidence of vehicle insurance.
What To Look For In An AZ Car Title Loan Company?
Remembering a few things when looking for a title loan company would be best. First, make sure your desired lender is licensed in Arizona.  Second, be sure they have the best outcome in mind for you as the customer versus their financial gain. Third, work with a company like Hyperlend that connects you with multiple AZ companies!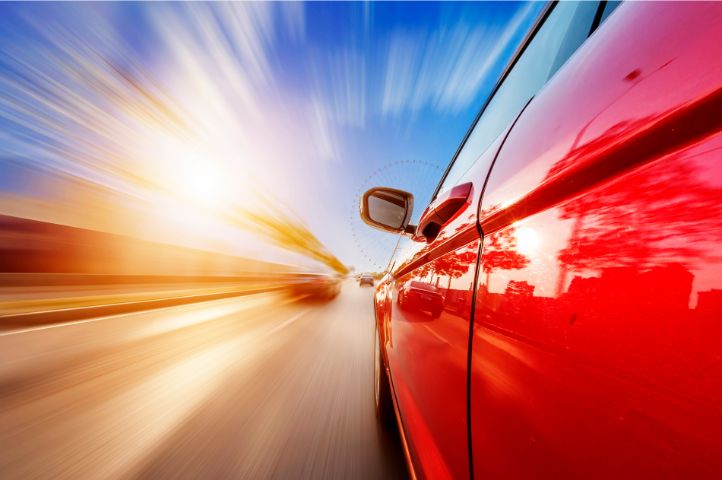 Apply Entirely Online, Or Meet With A Title Lender In AZ
Nearly all title loan companies in Mesa will allow you to get started with the application and underwriting requirements online. That means you may not even have to leave your home to get started with the vehicle underwriting process. Some instant car title lenders will require their customers to meet with them in person to finalize the paperwork but this is not always the case. Auto title loans in Tempe give borrowers quick access to cash by using their car title as collateral. These short-term secured loans are typically for smaller amounts, ranging from $200 to $15,000. They come with higher rates than traditional loans and installment loans from credit unions or banks. If you're considering vehicle title loans in AZ, it's essential to understand the state regulations and compare different lenders in Phoenix and Tucson. Many companies promise guaranteed approval with same day funding, where you can grab your cash in less than an hour!
How Do Registration Loans Work In Arizona & Are They Different From Online Title Loans
Registration loans allow borrowers to use their car registration as collateral instead of their car title. In Phoenix, these loans are also regulated by the state. They have many of the same restrictions as title loans with lower funding amounts.
Repayment Terms For Auto Title Loans In Arizona
Every consumer applying for title or registration loans in AZ has different parameters regarding what they're looking for, and no lending term or amount will be the same. We have been working with customers in AZ for nearly a decade, and we'll look to provide the best terms with a title loan. Call -1-800-971-3022 today!