Hyperlend provides title loan lending services in Utah and we can help you get up to $20,000 with an online car title loan. When a person applies for a secured loan, they want to access the equity in their vehicle. These loans are great for someone seeking a more significant amount of cash than a normal payday loan or unsecured personal loan, and you can be approved without a traditional credit check! Lenders know you have collateral in the form of your vehicle and they would much prefer to rely on that equity versus depending on your credit history.
What Is Needed To Apply For Car Title Loans In Utah
Did you know that Utah has dozens of direct lenders spread out all over the state, and it's pretty easy to get approved and have your loan funded within one business day? That makes it so easy to start online with a quick application. Submitting your details and vehicle information takes less than 40 minutes. After that, you and the lender will look to agree on the lending terms and financing details.
Only two things remain before you can pick up your cash at an equity lending location in Utah. Your lender will first want to complete a vehicle inspection, and in most situations, this is done at an authorized inspection location in the state. During the initial inspection, your vehicle may be checked out for any defects and other mechanical issues that could cause it to be worth less than the resale amount in UT.
After the vehicle is inspected, the title will be signed over to the lender to secure the loan further. After the paperwork has been signed and notarized, it's simply a matter of coming into a title lending storefront in Utah and signing your final paperwork. If you reside near Salt Lake City or St George, you're in luck as there are a handful of offices where you can sign the documents and pick up the cash within a few hours! The entire process can be done within one business day in most cases!
Apply With Hyperlend For Title Loans Near Me In Utah
When looking for title loan lenders in Utah there are dozens of options. That's why many borrowers have turned to Hyperlend when they need access to quick cash with their vehicle's equity
We also offer title loan refinances and buybacks in the State of Utah. When someone is looking to refinance, they're essentially looking to get a new title loan contract with more favorable terms and likely a lower monthly payment. This can include a lower interest rate to more flexible repayment options.
We're ready to assist you with a lending quote or estimate. Bottom line, we will help you get started with your online application. Apply now, and you could have money in hand within 24 hours!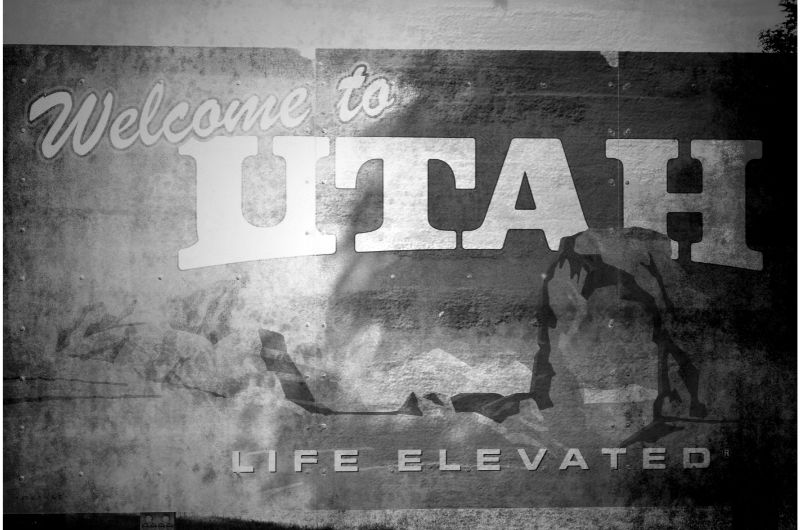 What Are The Interest Rates For Utah Title Loans & How Much Can I Borrow
The interest rates for title loans in Utah can vary depending on the specific lender you work with but are typically much higher than bank and installment loans and more in line with the rates from payday advance lenders. You should expect to pay a large amount of money each month just towards your interest payment, and that's why you need to make extra payments and not solely pay the minimum amount. The interest rates will be very high for applicants with bad credit who have a low-value vehicle and could approach 100%.
Auto Title Loans With Bad Credit In Utah – How To Get Approved
Online title loans in Utah can be an excellent option for someone with bad credit who needs quick cash but has nowhere to turn. Unlike traditional personal loans, car title loans are secured by the borrower's vehicle so the lender has a lower risk if the borrower defaults on the loan or misses a few payments here and there. We can get you approved and funded in most scenarios within 24 hours!