If you're considering a car title loan online, you might be wondering what documentation you'll need to qualify. While requirements can vary from lender to lender, there are some general items that most title loan companies will require before approving a loan.
Lending Requirements For A Car Title Loan
One of the most important things lenders will look at when underwriting your application is the current status of your vehicle. They want to know that it exists and is in the condition and shape that reflects the current resale value as noted. Not only do you need a vehicle to apply for a secured loan, but that car also needs to be titled in your name and in your possession. They'll also want to know the make, model, and year of your car and its current value. In some cases, lenders may also require photos or videos of the vehicle, which is in addition to a mandatory vehicle inspection that takes place before you sign the contract.
In addition to the main qualifications needed, you'll also need to provide proof of insurance. This is to protect the lender in case something happens to your vehicle while it's in their possession. Another requirement is proof of registration in the state where you apply. The tags on your vehicle need to be current and up to date and you will need to show the actual printed copy of the vehicle registration to the lender.
Lenders will also ask for some form of income verification to verify that you qualify for pink slip loans. This helps them to determine whether you'll be able to make payments on the loan. Some title loan companies may require bank statements, paycheck stubs, or tax returns. In some cases, a lender may accept other types of income, such as Social Security benefits or disability payments. Anything that shows you have money coming in monthly and won't have trouble making the minimum monthly payments should be good enough for any direct lender.
A lender will also ask that you provide a valid ID when you apply for a title loan. A driver's license is typically the preferred form of identification, but you can also accept a state-issued ID card or a passport. Even though most finance companies won't check your credit for recent loan defaults and past due bills they will still do a soft credit check. In addition to the personal information, you provide they want to know your social security number and other information checks out.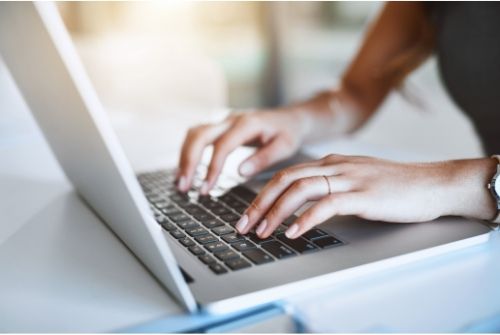 Documents You May Need To Provide For Online Title Loans
Title loan companies may require additional documentation. This is usually the case if you don't have a regular income or if your vehicle isn't worth very much. A few title loan companies may require a cosigner with good credit to help guarantee the loan, and others may ask for collateral in addition to your vehicle title. For example, you might need to provide proof of ownership of a boat, RV, or motorcycle.
Speaking of boats and RVs there are special circumstances when an applicant is trying to use equity from something that's not a normal vehicle and that also includes semi-trucks and motorcycles. For these non-traditional types of equity loans, a lender may ask for documents to verify the ownership in addition to what the DMV can provide. Check with your lender anytime you're looking for a truck or SUV vehicle equity loan or those that aren't typical because there may be extra requirements.
Providing references is another requirement that's not as common these days as it used to be. Some smaller regional lenders will stay ask for personal references for auto title loans and they can definitely be helpful when underwriting a loan application. But for the most part, most big lenders have algorithms and underwriting systems in place that rely on factors to quickly determine the vehicle value and your risk as a borrower to make an instant lending decision.
Keep in mind that the financing requirements can vary depending on the lender, so it's always best to call ahead or check online before applying for a loan. By doing this, you can be sure that you have all the necessary documentation on hand and avoid any delays in getting your title loan or having the car title transferred. Take some time before you fill out the application and first get all the relevant documents in order that you know you will need. Besides the obvious title docs and vehicle paperwork, you should also gather paperwork and worksheets to have a better idea of what your financial situation is and how you can best budget any future title loan payments. Try to work out a detailed budget to reflect the money you need from a car title loan and how that money will be disbursed after getting the funds.
Title Loan Qualifications
As with many other short term loan offers, you can apply for and be approved when you turn 18 years of age. Anyone who's a legal adult in the US and resides in a state where these types of loans are legal should have the same chances of being approved as someone else.
One thing that's unique about car title loans versus other types of loan offers is that each state has different regulations and laws in place that regulate title loan companies. Because of that, online title loan companies must adjust their requirements to be in compliance with that specific state. So, depending on what lender you use and what state the vehicle is registered, car title loan requirements could vary.
For example, some states don't allow collateral loans on vehicles that are more than a certain number of years old. In other states, companies may require proof of comprehensive and collision insurance before they'll give you a loan. And still, in other states, there may be limits on how much you can borrow based on the value of your vehicle. It goes to show the guidelines and qualifications are flexible and ever-changing in each state and it's up to you as the applicant to be aware of what's required for your specific situation.
The only way to know for sure what auto title loan requirements are in your state is to call around or check online with lenders that offer vehicle equity loans online and in person at locations near you. By following these steps up front you can know what requirements to expect and have all the right documentation ready when you need it.