If you're considering a car title loan online, you might wonder what documentation you'll need to qualify. While requirements can vary from lender to lender, there are some general items that most title loan companies will require before approving a loan.
Lending Requirements For A Car Title Loan
One of the most important things lenders will look at when underwriting your application is the current status of your vehicle. They want to know that it exists and is in the condition and shape that reflects the current resale value as noted.
Proof of insurance is also required as this protects the lender if something happens to your vehicle while it's in their possession. Another requirement is proof of registration in the state where you apply. The tags on your car need to be current and up to date and you will need to show the actual printed copy of the vehicle registration to the lender.
Lenders will also ask for income verification to verify that you qualify for pink slip loans.  Any document showing you have money coming in monthly should work and that can include bank statements, social security docs or employer payment stubs.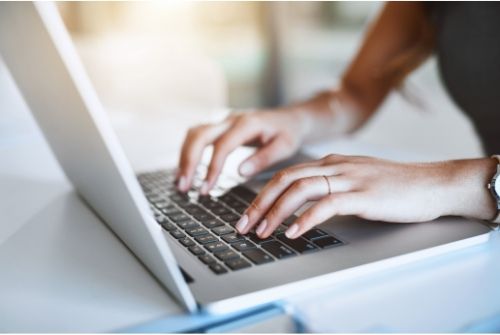 Documents You May Need To Provide For Online Title Loans
Title loan companies may require additional documentation. This is usually the case if you don't have a regular income or your vehicle isn't worth much. A few title loan companies may require a cosigner with good credit to help guarantee the loan, and others may ask for collateral in addition to your vehicle title. For example, you might need proof of a boat, RV, or a commercial vehicle if you're looking for a title loan on a semi truck.
Speaking of boats and RVs there are special circumstances when an applicant is trying to use equity from something that's not a normal vehicle and that also includes semi-trucks and motorcycles. For these non-traditional types of equity loans, a lender may ask for documents to verify the ownership and what the DMV can provide. Check with your lender anytime you're looking for a truck or SUV vehicle equity loan or those that aren't typical because there may be extra requirements.
Providing references is another requirement that's not as common today as it used to be. Some smaller regional lenders will stay ask for personal references for auto title loans and they can be helpful when underwriting a loan application. But for the most part, most big lenders have algorithms and underwriting systems that rely on factors to quickly determine the vehicle value and your risk as a borrower to make an instant lending decision.
Take some time before you fill out the application and first get all the relevant documents so that you know what you will need. Besides the obvious title docs and vehicle paperwork, you should also gather paperwork and worksheets to understand better your financial situation and how you can best budget any future title loan payments. Try to work out a detailed budget to reflect the money you need from a car title loan and how that money will be disbursed after getting the funds.
Title Loan Qualifications
Online title loan companies must adjust their requirements to comply with that specific state. So, depending on what lender you use and what state the vehicle is registered in, car title loan requirements could vary.
For example, some states don't allow vehicle collateral loans over a certain number of years old. In other states, companies may require comprehensive and collision insurance proof before giving you a loan.
The only way to know what auto title loan requirements are in your state is to call around or check online with lenders that offer vehicle equity loans online and in person at locations near you. By following these steps up front you can know what requirements to expect and have all the right documentation ready when needed.