People apply for title loans in Oklahoma all the time and they generally know what they are looking for and what to expect with their loan. But what if someone doesn't know how this type of loan works or if it's even the best option for them to get cash?
Because of the constant questions we receive from customers in OK, we've put together this outline that breaks down everything you need to know about Hyperlend and how our secured lending offers work in Oklahoma. We aim to touch on all the most popular questions we receive and help you to choose the best lending options. Now that we have a plan in mind let's break it all down for you!
How Do Car Title Loans Work In Oklahoma And What Is Required
To get a guaranteed approval vehicle title loan in Oklahoma, you'll need to have a few things in order first. First, you must bring in a vehicle so the lender can appraise it. The total loan amount and monthly payments are based on the value of your car.
You'll also need to bring in some form of identification, proof of income, and proof of residency. Once all those items have been provided, the lender will hold onto your car's title as collateral for the loan. This is the main requirement for vehicle equity loans and you will need to have a pink slip that's paid off and lien free.
The terms of your loan are determined based on several factors, such as how much money you're borrowing, the value of your car, and your ability to pay back the loan with on time monthly payments.
What Are The Interest Rates And Fees For Auto Title Loans In Oklahoma
The interest rates for title loans in Oklahoma can vary depending on the lender you choose to work with. Typically, the interest rate is derived from the value of your car and how much money you're borrowing. The typical APR for 24 hour title loans can come in at over 80%, but this number fluctuates or down depending on the lender.
In addition to the interest rate, other fees should be expected with a pink slip loan. These fees include processing fees, origination fees, and prepayment penalties. Be sure to ask about all the potential fees before signing any paperwork so that no questions or concerns come up after the loan is notarized.
Repayment Terms For Car Title Loans Oklahoma
The repayment terms for car title loans in Oklahoma can also vary depending on the lender you're working with. You will probably be given a 3 to 16 months repayment term to pay back the money you borrowed plus interest. However, some lenders may offer longer or shorter loan terms depending on your individual circumstances.
You must make all your payments on time to avoid penalties or additional charges. If you can't pay back the loan within the agreed upon timeframe, then you may need to pay a termination fee or extension fee to extend the life of your loan.
Are Online Title Loans Legal In Oklahoma & What Are The Current Laws
Yes, title loans are legal in the Sooner State, and the current laws allow lenders to charge high interest rates and fees. There are no funding caps on the amount of interest that can be charged,or on the fees that can be added to your loan. This means that you could end up paying back double or even triple the money you borrowed by the time your loan is paid off. The Oklahoma Deferred Deposit Lending Act is a good place to start to see the most recent revisions and lending updates on secured loans.
While there are consumer protections for borrowers, such as a grace period if you can't make a payment, these loans are still considered to be risky for borrowers as any type of default can run the risk of vehicle repossession and further negative marks on your credit score. This is why it's so crucial that you understand all of the terms and conditions before signing any paperwork.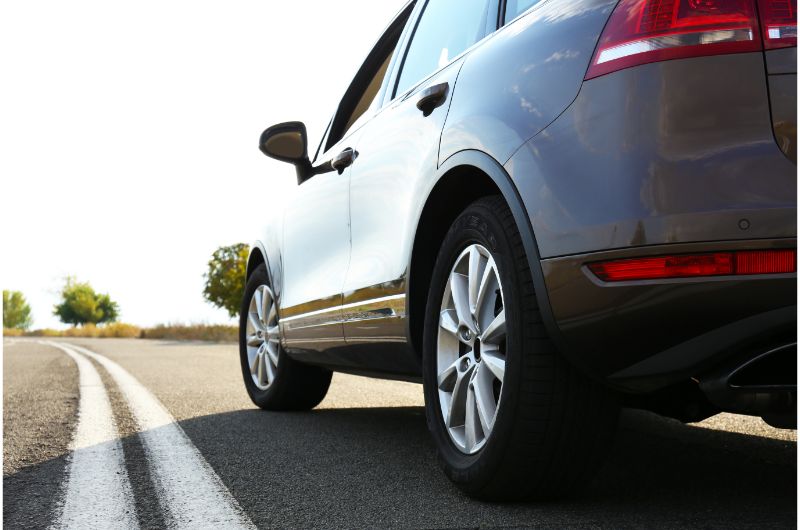 Defaulting On A Title Loan In Oklahoma – What Happens Next
Most borrowers in Oklahoma will take out a title loan and pay it back with no further issues. Some, however, will have trouble making the minimum payment each month and will default on their loan. If this happens, the lender can then legally repossess your vehicle to recoup their losses.
Once your vehicle has been repossessed, you'll be responsible for any fees associated with the process and any remaining loan balance. This can put you in a tough financial situation and it's why it's so important to make sure that you can afford the monthly payments before taking out a car title loan with no clear title. Also, contact your lender and see if they will agree to a refinance or lower the monthly payment to get back on track. Lastly, contact Legal Aid Services of Oklahoma if your finance company won't work with you as they can escalate your concerns.
If you have any questions about title loan defaults in OK or would like more information about other financing options, please feel free to contact our office in Oklahoma City and we'll be happy to help.
Apply For Title Loans Online Or With Local Finance Companies In Oklahoma
Everyone is presented with different options to apply for a loan and it comes down to how you feel the most comfortable. You can apply for title loans online or with local finance companies in Oklahoma. Applying for title loans online is a process that can be done from the comfort of your home, and you will get an answer quickly if you are approved or not. Once you receive approval, then the loan amount will be directly deposited into your account so that you can access it right away.
If applying for online title loans doesn't interest you, then plenty of local finance companies in Oklahoma City or Tulsa can help you. Remember that going with a local company may take a little longer to get approved and receive the money as everything has to go through their office first. You can use the money for any personal or business need, as there are no restrictions on how you spend it.
Do Oklahoma Lenders Require Excellent Credit To Get A Title Loan Online
No, Oklahoma lenders do not require excellent credit to get a title loan online or locally. The consensus among most secured loan companies is that your car's equity is far more important than your credit history! The reason for this is that your vehicle's equity secures the loan, so even with a poor FICO score, you can still be approved for a loan. Some blips on your credit could cause problems and lower your loan amount. These include having a bankruptcy within the past 10 years or a current title loan default on your record with another lender.
How To Apply For Title Loans Online In OK With Hyperlend
Have you read through everything above and determined that now you know everything about online car title loans in Oklahoma? If so, that's great and we're ready to get your loan processed and funded quickly! Fill out our application online or contact the Hyperlend customer team at 1-800-971-3022 to see how much money you can get for the equity in your vehicle!