What do you do if you need to borrow more than $1,000 and don't have a good credit history? It turns out there are options available if you're a semi-driver and own your rig! Consider a semi truck title loan to handle whatever needs arise if you're an independent contractor or owner-operator. These secured loans are ideal for drivers with a fully paid off commercial truck and you can typically borrow $5,000 or more!
How Do Semi Truck Title Loans Work
These are secured loans that use your fully paid-off commercial truck as collateral. The loan amount is based on the truck's value, and you can expect to receive a loan offer within 24 hours! To qualify for a semi truck title loan, the applicant must provide proof of income and ownership of the vehicle. With bad credit? No problem! Semi truck title lenders generally don't check your credit score; they primarily look at the condition and value of your commercial truck.
What types of semi trucks qualify? Semi trucks from makers such as Freightliner, Kenworth, International, Peterbilt, Volvo, Mack Trucks, Western Star, and more may qualify for an online loan. Your commercial vehicle must be registered in your name and the rig must be free of any liens or judgments.
So if you're driving a truck for a living and need to borrow cash fast, consider a semi truck title loan. It's an ideal solution for those who don't have the best credit but own their rig and need some extra cash!
After all requirements for the loan are met, your loan will typically be approved quickly, so you can get the money you need in no time! The best part is that you will still retain ownership of your truck during this process. It doesn't matter if you're an independent contractor, as long as you can prove ownership of the rig or that a company owns it in your name, then you should qualify! Make sure to read through all details of the agreement before signing anything; once signed it's legally binding.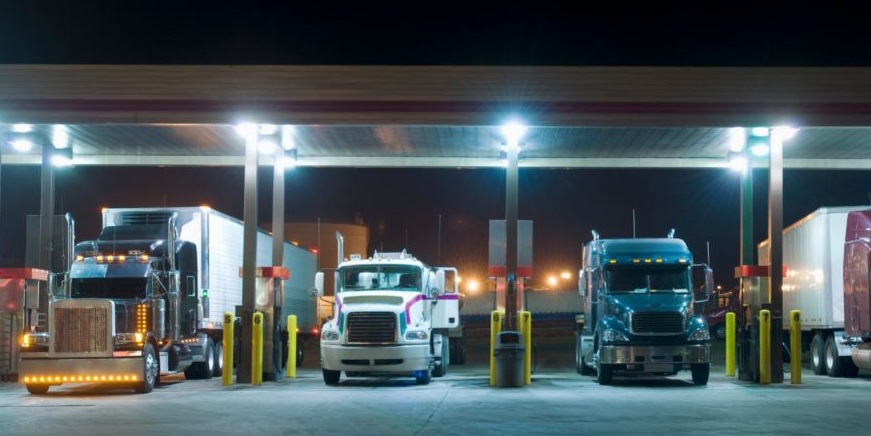 What Do I Need To Get A Semi Truck Title Loan
These loans operate much the same as a car title loan. You need to own the truck and it needs to be free of liens. Besides the pink slip, you will need proof of income, insurance, and residency. The lender will also want to verify that the truck is currently licensed, registered and operational. Most companies will also ask for photos of the VIN, Odometer, and 4 to 5 pictures of the inside and outside of the truck,
In summary, semi truck title loans are ideal for independent contractors or owner-operators who have fully paid off commercial vehicles and need cash fast with bad credit. It's important to remember that these types of loans should be used responsibly and only if you can pay back the loan promptly – late payments may incur fees or even repossession of your vehicle! So make sure you're prepared before signing an agreement. With the right loan provider and knowledge about how these secured loans work, you can get your hands on some much needed extra cash when traditional lenders won't even talk to you!
Loan Amounts And Rates For Commercial Truck Title Loans
The loan amount will range from $2,500 to as much as $50,000, depending on the value of your truck. Loan interest rates vary among lenders but are usually quite reasonable compared to other types of loans for customers with poor credit. Most lenders can also provide different repayment terms ranging from 3 months up to 48 months. For instance, you can qualify for a semi truck title loan in California with a funding amount of $5,000. These loans are offered by a licensed lender that we work with in the state, and your rate will be at most 40% if the loan amount is under $10,000. In addition, in CA and most other states, there's no penalty for early loan payoff and you can get out of the lending contract at any time by paying off the balance due.
Big Truck Title Loans With Bad Credit
Yes, getting a semi truck title loan with bad credit is possible. While some lenders may require a credit check, most lenders do not because they understand that bad credit only sometimes means a person is irresponsible – things always come up and even a missed payment or loan default can hurt your credit score. That's why semi truck title loans depend more on the collateral in your big rig. That equity will be used to secure the loan and protect the lender from any defaults. So even if you have bad credit, getting a semi truck title loan is still an option!
So, if you need cash fast but better credit, consider applying for a commercial vehicle title loan. With these secured loans, collateral in your big rig will help you get approved even with bad credit! Do your research and find a reputable lender before signing any agreement. Good luck!
Can I Be Approved If My Truck Is In The Shop Or Has Broken Down
Hyperlend can get you fast approval for a commercial truck title loan even if your truck is in a repair shop or needs work. We work with companies that can get you access to cash for repair financing and these funds can be used to get your rig back on the road. As long as the truck can be inspected and pictures were taken upon loan approval, you can still qualify for a title loan even if it's not currently running. So make sure to contact us and let us know the details so we can help get your truck back up and running! And remember, no matter what kind of financial hardships you're facing – Hyperlend is here to help.
What Types Of Trucks Can Qualify for A Title Loan
Any commercial truck, semi truck, big rig, and car hauler qualify. In some cases, we can also provide equity financing for dump trucks, trailers, box trucks and many other types of trucks that aren't as common. Bottom line, most commercial trucks that have equity can qualify for an instant cash title loan. The truck needs to be in good condition, and you must have the title in hand as well as valid registration.
We also offer refinancing options for your commercial truck if you have a title loan with another lender. Bring down your high interest rate or get a better payoff term to pay down the balance quickly. An auto title loan refinance can greatly improve your lending terms or cash out more equity to get money fast. Some of our lenders can provide funds in as little as 24 hours and a refinance can be processed even quicker! So don't worry – Hyperlend is here to help you get the cash you need no matter your vehicle type or financial situation. Contact us today for more information about how you can qualify for a commercial truck title loan with bad credit!