Pink Slip Loans are an easy, fast and simple way to raise money in a hurry. These affordable secured loans are an excellent opportunity for anyone who needs to raise some cash quickly, and they're especially useful for people with bad credit scores or those who need more money than what's typically available with a payday loan or personal loan lender.
What makes pink slip loans so great? They're convenient, fast, and simple, but they're also capable of giving you access to thousands of dollars with an online title loan. To get a pink slip loan, all you need is a car worth a few thousand dollars on the wholesale market, and a clear title.
When you take out a pink slip loan, you won't have to spend hours filling out paperwork or days waiting for the money to come through, because these online title loans are fast, simple, and easy. In fact, Hyperlend's pink slip title loans are typically funded the same day they're applied for!
How Do Pink Slip Loans Work?
That's easy – pink slip loans use the equity you've built up in your car (based on the amount of money your car is worth) as collateral that you can use to get a typical personal loan.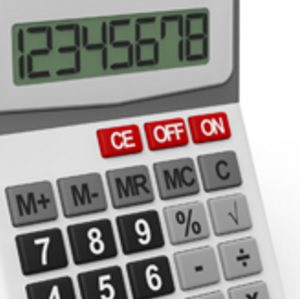 This is why they require you to have a car that's either fully paid off, or just has a few remaining payments left. If you don't own your car outright (or aren't very close to owning it outright), then you can't use it for a pink slip loan.
To submit an application for a pink slip loan, all you'll have to do is contact Hyperlend to fill us in on some details about your vehicle, including:
Its make, model, and year
Its mileage and condition
A current photo of the car
We'll also need to get some information about you to generate a title loan estimate. These details include:
Your name and address
Your phone number and email
Your employment information
Your credit history is also sometimes required for online title loans. (don't worry if you have bad credit or limited credit payment history, we may still be able to help!) We'll use this information to determine how large a loan we can offer you, with the amount of the loan mostly set based on the value of your car. If you accept the loan terms, we'll invite you into our local office to sign the paperwork, and then deliver your loan either in cash or via electronic transfer.
Cash For A Pink Slip
Here's a breakdown of the steps involved with getting a pink slip loan from Hyperlend Car Title Loans:
You contact the lender to request a loan, providing basic information to see how large a loan you can get
The lender makes you an offer, you accept that offer, then both you and the lender sign paperwork agreeing to loan terms
The lender takes temporary possession of your pink slip (used as collateral to secure your loan)
You get cash for your pink slip and that amount is based on the value of your car
You start making small, affordable monthly payments to pay off the loan
After you've fully paid back the loan, your lender will return your pink slip to your name
That's it! There's no easier, faster way to raise thousands of dollars in mere minutes, so if you're in a hurry to come up with some serious cash, then you need to call Hyperlend right now! We know exactly what's required for pink slip car title loans and we have a no hassle online application that takes less than 15 minutes!
Advantages of Pink Slip Loans
What makes pink slip loans better than the other available forms of short-term loans or even title loan offers without a car? That's simple:
Pink slip loans have a fast, easy, streamlined, and simple application process, requiring only some basic paperwork and a simple credit check.
Pink slip car title loans are available to almost anybody with a car that's wholesale value is over a few thousand dollars, and who has a decent credit score?
Pink slip loans are capable of raising lots of money quickly, meaning thousands to tens of thousands of dollars.
Keep in mind though that different title loan companies offer different lending terms, meaning that some charge higher interest rates, require you to pay back the loan more quickly, or even may force you to leave your vehicle with them until the loan is fully paid off!
Here at Hyperlend, you can rest assured that you'll be borrowing on the best possible title loan lending terms, as we provide plenty of time to pay off your loan and we will not restrict your driving in any way (as long as you continue making monthly payments on time).
Be careful when shopping for your pink slip loans, car title loans, or registration loans, as there are all sorts of scam artists out there looking to take possession of your car by any means necessary! Also, be careful when speaking to companies that want to give you more for vehicle title or pink slip than what you initially asked for. Only borrow what you need.
To make sure that you get the best possible bang for your buck, get your pink slip loan from Hyperlend. That way you can know you're working with leading experts that are looking to put your needs first.