There's more than one way to get a loan in San Diego, but what about if you have a bad credit score. Sure, you can turn to a payday loan or cash advance, but what about the huge interest rates and limited funding amounts? Because of that, we're seeing more borrowers turn to car title loans to borrow a larger amount of cash and not have their credit history affect the loan approval. Hyperlend can take your application for a San Diego title loan entirely online and quickly connect you with a lender that offers competitive rates, fast funding and flexible repayment terms. If you have an existing car title and proof of income, it's easy to get the cash you need without putting your car on the line.
Requirements For San Diego Title Loans – What's Needed To Qualify
If you want to get a loan of up to $20,000 from your car title in San Diego, CA, you'll need the following:
– A clear and free title for your vehicle. This means you must sign the vehicle's pink slip to your lender. This serves as collateral and with that there's no need for the lender to keep your car.
– Proof of income that shows at least three months' worth of regular payments (paycheck stubs or copies of bank statements). If you are self employed, we can also use bookkeeping records.
– A valid driver's license or state-issued ID card.
You don't even have to leave your home! Apply now and find out how much money you qualify for when you use the equity in your vehicle to borrow the cash today. It only takes a few minutes, and there's no obligation after submitting an online request for a same day equity lending estimate.
Bad Credit With A San Diego Title Loan
A bad credit score will more often than not get you denied for an unsecured loan. But what about a car title loan? Getting your credit score from bad to average can take years, so we don't even need to see it. If you have proof of income and a clean title for your vehicle, you are good to go with Title Loan San Diego. We simply want to find out how much money you qualify for based on the value of your car. Use one or two photos of your vehicle's exterior and interior as well as a short description and get started today! You'll soon be driving off in the cash that you need during tough times. Remember, California title loans are possible, but the approval process is much quicker when you have all the necessary documents together!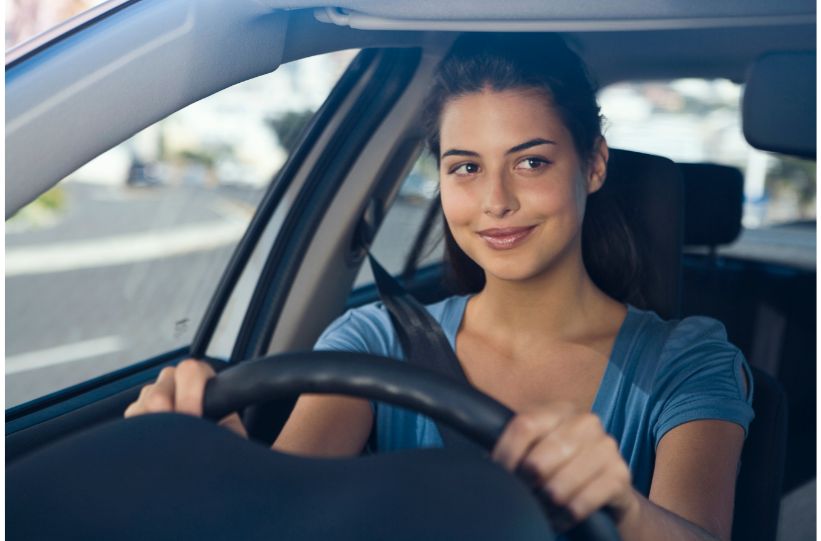 How To Find Out The Vehicle's Title Loan Value In San Diego
Just because you have a vehicle that's paid off, and you have a clean title for it, doesn't mean that we'll automatically approve you for the loan amount. We need to know what your vehicle is worth to perform a free car title loan evaluation and give you an estimated amount. Several things are taken into consideration such as location, mileage and condition plus any additional features like AC or rear spoiler.
The good news is that the process is entirely confidential, which means that using our service will never affect your finances to find out how much money you qualify for with a San Diego auto equity loan! It only takes a few minutes to get an initial loan estimate and most car's will qualify as long as they're in working condition with relatively low miles. You can even get a quick value of your car by looking online or calling around to dealers to see what the trade in value is in California. For example, if your car or SUV is worth $4,500, you can be approved for a loan of up to $3,000. Calculating a funding amount is more difficult on trucks since their value fluctuates more. Get an estimate today from our fast and easy online application form!
Why Use A San Diego Car Title Lender?
Many borrowers are opting for car title loans due to the obvious benefits over other methods used by financial institutions like banks or credit unions, which include:
– The ability to borrow money quickly with a loan that doesn't take time as bank loans do. This is especially helpful when something has just happened where you need cash immediately and don't have the luxury of waiting weeks or months. Many factors go into determining your eligibility such as having a vehicle in good condition and how much money you bring in each month.
– There are no credit checks to worry about when applying because we want to see if you're approved based on your equity in the vehicle you use as collateral. So even if you have a bad score, making regular payments on secured car loans will show lenders that you're a responsible borrower capable of repaying loans reliably and that's what matters most in the eyes of Hyperlend.
– There is no penalty for early repayment with our same day title loan service, so don't be afraid to pay off the loan early and save money! It's easy to apply online by simply entering details such as your name, street address and email address, as well as information about your vehicle including year make. After that, you can apply online and get an immediate response.
In Conclusion, Use A San Diego Title Loan Service Near Me For Your Next Emergency!
Having a vehicle title loan with the help of our team is one of the best ways to make ends meet during hard times. We keep our process simple and don't put much unnecessary time or effort into getting you approved for the right amount. If you're ready to get your finances back on track finally, go ahead and apply today! It only takes a few minutes and our fast service will have you feeling relieved as soon as possible. So what are you waiting for? Apply now before it's too late!
The customer service team at Hyperlend Title Loans can take your application over the phone or online and we'll work hard to see that you get an approved loan in no time. All we need is a few pieces of information and it's a quick process as long as your vehicle meets requirements for condition, model and mileage.
Our team is ready to help with any questions or concerns when you apply for the loan amount you deserve to keep money flowing during difficult times! And it doesn't matter if you live in Oceanside or Escondido. We help customers in all parts of San Diego County. So don't hesitate, what are you waiting for? Call us at 800-971-3022 to see how much cash is available in San Diego, CA with the equity in your vehicle!