When you need fast cash, there are few places to turn if you have poor credit. There's always an option for a payday loan, but even with that, you can only borrow a few hundred dollars.
At Hyperlend we offer car title loans in Cincinnati, and you can often qualify for $2,000 or more with just your vehicle that's paid off and proof that you can afford the required payments. The credit requirements are minimal, and some customers can be approved and get their funds within one business day!
Title Loans In Cincinnati
With an auto title loan, you use the equity from an automobile as collateral for a short term loan. While some companies will offer $10,000 or more for your vehicle's equity, the standard amount for title loans in Cincinnati is around $3,000.
Hyperlend can get you approved for a title loan in 24 hours, and you can apply over the phone or online. We'll need your basic vehicle information, requested loan amount, and contact details. With that, we'll put together a quick quote and let you know how much you can borrow and the estimated payment term in Ohio.
There's a good chance you'll be approved and funded that same day, but you'll likely need to bring in your car or truck for a vehicle inspection. A licensed agent will want to inspect the vehicle and ensure it's in good mechanical order. The car's condition needs to reflect the current resale value of your car in Cincy and after the inspection, you'll sign the lending contract and hopefully get your cash!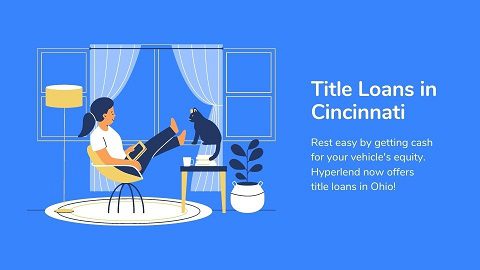 Pick Up Cash After Being Approved For Title Loans In Cincinnati, OH
Once the underwriting department approves the application, it can take less than 24 hours to get your funds. Some online car title lenders in Cincinnati can get the cash to you in person at any location within Southwest Ohio, and there's also the chance to have money wired or sent by ACH to your bank account. When considering how to pay for emergency expenses consider using your vehicle as collateral for a loan. It doesn't cost much upfront and keeps your financial options open.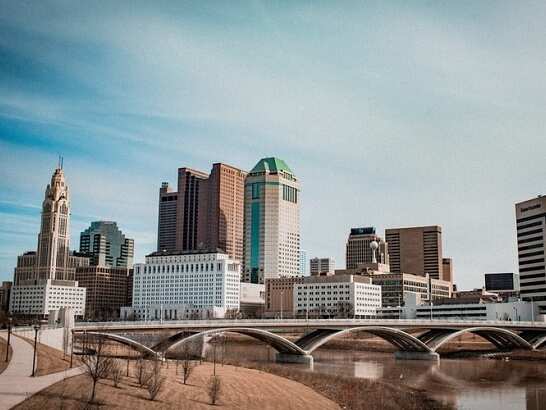 Can I Get A Cincinnati Title Loan With Bad Credit?
Applying for a car title loan in Cincinnati is one of the most popular options for quick cash advance lending. There are several reasons why it's growing in popularity, especially over other short term loans like payday loans. Traditional lenders offering auto title loans in OH often give you decent interest rates for conventional personal loan offers. But you can qualify for a bad credit title loan very quickly.
Lenders in Cincinnati have their business model built around risk and offering cash to borrowers that otherwise would be denied unsecured loans. Title loan companies offer a loan to somebody with bad credit because it's risky and backed by the vehicle's value. It's not a big risk for them, so they can easily offer somebody an online car title loan even if they know that person has bad credit.
Get quick money for your car's equity with Hyperlend! Call 1-800-971-3022 or apply online!