Applying for a title loan in Dayton, Ohio, is not overly difficult. The most important thing you have to do is find a direct lender and make sure they're licensed to provide title loans in Ohio. Many borrowers that apply with a local lender can get funds within 24 hours, and the process can be even quicker online.
Fast Cash With  Car Title Loans in Dayton
Online loan brokers like Hyperlend will require you to hand over the vehicle's pink slip so they can safely secure the money you borrow. The loan amount for Ohio title loans can range from $1,000 to $20,000, depending on the age of the car and if there are other loans against the same vehicle.
When looking at possibly securing a car title loan, you must understand that it takes some time to process. Your loan will go into a "pre-qualification" stage, where the amount you would be eligible to borrow is determined. Another factor that determines how much you can borrow involves the condition of your vehicle. Most people with paid off cars will qualify for a title loan in Dayton, Ohio if they have a newer vehicle that's free and clear.
What's Required To Get An Online Title Loan in Dayton, OH
Requirements for a title loan in Ohio are simple.  You need a lien free vehicle title and proof of income. That way the lender knows you have a vehicle that can be used as collateral and proof that you can make the monthly payments. For loan amounts over $5,000 there may be additional requirements such as proof of vehicle registration, proof of active car insurance and your vehicle will need to be inspected to make sure it runs and is in decent condition.
Bad credit is not a problem when you apply with a title loan lender in Dayton
You have to ask whether you would like a copy of your credit report. It is a standard practice of the title loan companies to have your credit report. It is more than just credit report verification, though, as most companies will avoid offering a title loan without a vehicle inspection. Some of those items on your credit report can cause your application to be revised or denied altogether. But many vehicle title loan lenders look at the overall picture and your credit history.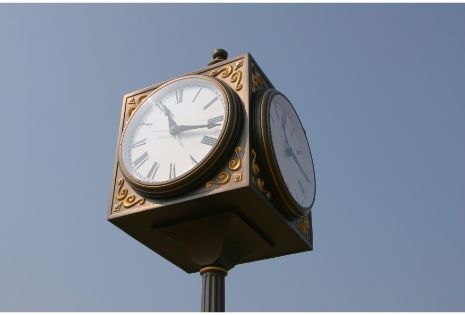 How to get cash in Dayton, Ohio, with an online title loan?
There are dozens of options in Dayton, Ohio to get same day cash by using the collateral in your vehicle. Of course, you can always apply for a title loan online directly from our website. You can also submit an application in person at a few title loan locations in the Greater Dayton Area. It doesn't matter if you live in Beavercreek, Fairborn, or Montgomery County. There are more than enough title lending services near you to get started on a vehicle title loan.
A car title loan provider registered as a Dayton business will also examine your bank statements. This is included because the lender wants to be sure you can afford the monthly payments. If your regular paycheck is paid by direct deposit into your checking account, this is a very good aspect for the borrower because it helps establish stability.
Most of the time, those who get these services are employed and also have a regular paycheck to rely on and that helps to be able to make the monthly payments. Some things to know about auto title loans before you sign the deal include annual percentage rates and the requisite payment rates, whether they are rates with points (for a percentage of the loan amount) or were you to pay a down payment.
Don't hesitate to contact us if you have further questions about our auto title loan offers in Dayton, Ohio. The terms and rates are always changing, and the Hyperlend customer service team can any questions you have through email or over the phone at 1-800-971-3022.