A clear car title means that you have complete ownership of your car and no other lender or person can claim that vehicle as theirs. But sometimes you have committed your car title for speedy cash from a lender who lets you drive it but still you don't own it. So, one of the most common questions people ask is if they can get a car title loan without a clear title.
This can be a complicated process and most title loan lenders will give you an astounding "No." when you first apply. The good news is that at Hyperlend, we're always ready to match you with the best offer for a title loan online without a valid title. Read on to know more about how to get a title loan without a clear title.
Can you get a Car Title Loan if you don't have a Clear Title?
Yes, you can sometimes get a title loan without a clear title, but it's often difficult to borrow more than a few hundred dollars. The car should be free of debts to qualify for any title loan of significant value. If the vehicle is jointly owned, the lender will need to know that all the parties listed as owners have agreed to use the car as collateral.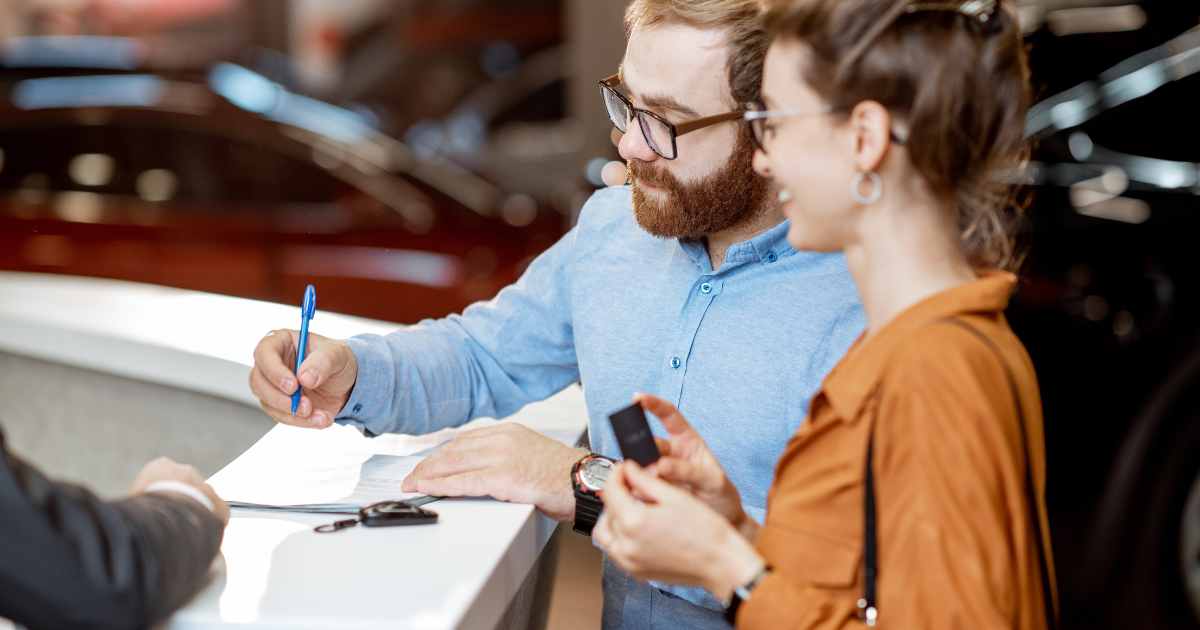 I want a title loan but can't remove any liens or other obligations from my pink slip
When you have a vehicle with a lien against it, it's imperative you get to the bottom of the issue causing this scenario.
If you are dealing with legitimate lien holders, the easiest way is to pay off your debts. Credible lien holders relinquish their hold on your car immediately after you clear the debts that you owe them. Even if they don't do so, you can always take legal action against them. Consider that this is the same situation as if you're paying late and facing a title loan repossession.
Negotiate a better loan payoff
The good news is that many lenders are always ready to negotiate. They would prefer to give you a discount on your debt so that you can pay immediately, rather than pursuing the costly process of repossession.
Correct any mistake in the title history
No human is perfect and at times lien holders and even title service companies will make mistakes. You may have settled your debt but still haven't received the clear vehicle title. Make contact with the lien holder and let them understand you've honored your contract but still haven't received your end of the deal.
In some instances, you might be the holder of a vehicle whose previous owner didn't honor the deal with the lien holder. Let them understand you're the new owner and they will probably rectify the mistake.
Sometimes you may not come to an understanding with the lienholder. More importantly, some liens are tailored to expire after some years. Conduct conclusive research and understand the terms of your contract with the lienholder. If the lienholder has violated the agreement, pursue legal measures to dispute it.
Title Loans Without The Clear Title
All these steps can get you on the way to getting a new or revised vehicle title. By doing so, the state is obliged to offer you a certificate of title. They also look out for your interest in case someone claims their ownership of the car, and you know you're protected. There's no need to even apply with a direct lender if you don't have a clear paid off vehicle title as your options are limited at best. No finance company will offer you a secured loan when no collateral backs up the amount borrowed!
For more information on how to get an online car title loan without a clear title, contact Hyperlend at 1-800-971-3022.